Acrylic Painted Progressive Pride Flags
I have developing a really cool series of projects over the last couple of weeks.
I became enthralled with the progressive pride flag, or as I like to call it the Inclusive Pride Flag.   It includes the trans and people of color groups into the overall rainbow.
The Inclusive Rainbow flag uses 11 different colors, so that means in order to recreate it with acrylic painted canvases-  11 different painted canvases!
I just finished painting what I call Mega Canvases.   Each are 31" by 23".  These ultra large canvases allow me to pull a great many pieces to create the flags.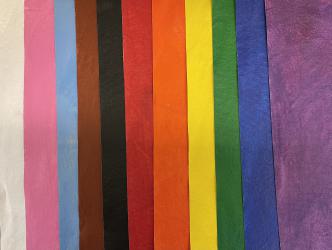 I had enough spare canvases already created, so I made 2 different proof of concept flags. I am very happy with them!!
The more standard flag clocked in at 23" x 11.5".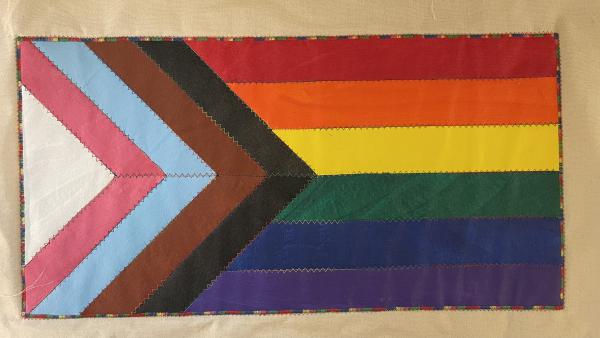 The second flag is more of a banner, which I envision being hung vertically.  I will likely attach saw tooth hooks, so that it can be hung vertically or horizontally.  I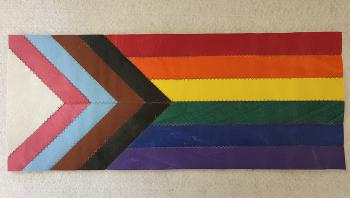 I also decided to create a special Trans Flag.  In this version, the heart was assembled with variegated blue thread and it was attached to the rose gold canvas with variegated blue thread.  I'm designing other variations too.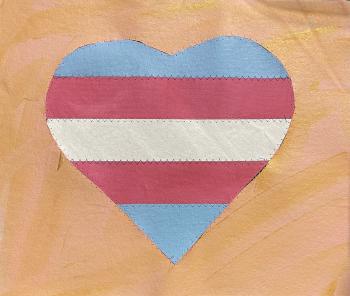 I am really looking forward to creating these and a few more stylized versions.
Stay tuned!  They will eventually make it into both my on-line shop and in my craft show booth.
Rate this Geek Speak blog!