Charleston Inspired Artwork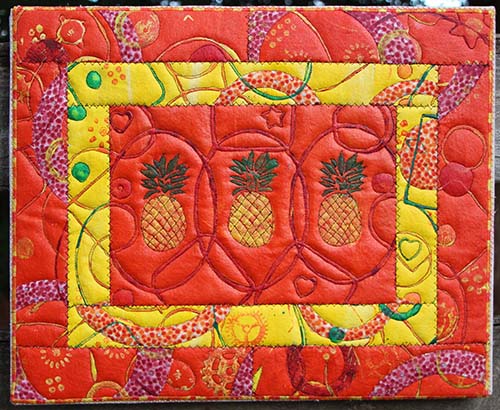 We love Charleston.   We've been visiting Charleston for around 15 years.  Pineapples are central to the decoration, artwork and the culture and they are the universal symbol for welcome.

I've been fascinated with pineapples for a couple of years and have directed my artwork in their direction.   I've experimented with painting them in acrylic.   I've primarily used a series of templates and metal wall hangings for my shapes, while I increase my freehand sketches.   I'll eventually get there!
I had stumbled across a really interesting technique that involves painting a series of acrylic canvases that are cut into pieces and then sewn together.   This 'top' is then placed in a traditional quilt sandwich with a layer of batting and a raw canvas on back.   The piece is quilted along each of the painted lines and any fabric that's been fused among the paint.
One day I made and intuitive leap with a stamped pineapple.  I quilted around it and along each of the segments.   This was given to an artist in Charleston that I had been following.  I met her a couple times and just happened to be in town during her workshop grand opening.   I surprised her with it!
A few weeks passed.  I thought about growing and expanding the pineapple themes.   I cam up with a few ideas and jumped right in head first!   I loved it!
The quilting process is one of the more fun parts.  It's take over a year to feel really comfortable with this process, because there are no do-overs.  You have to be confident, focused and determined.   Once the acrylic surface has been punctured by the needle, the holes are there permanently!   If you rip the thread out, the holes will stay.  If you try to paint over them, the holes are still visible....so....absolutely no pressure!
I recently made a video of the quilting process, focusing on one of the pineapples pieces.   
More videos can be found on my Video page.
I'm attaching a number of examples of the work that's I've steadily experimented with.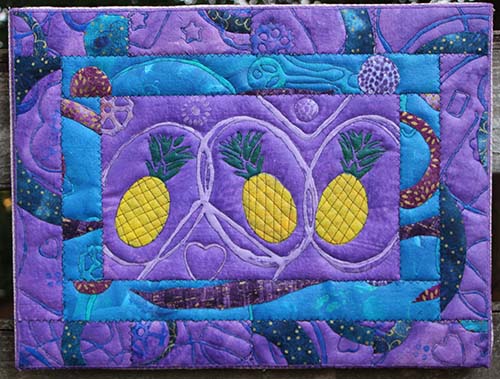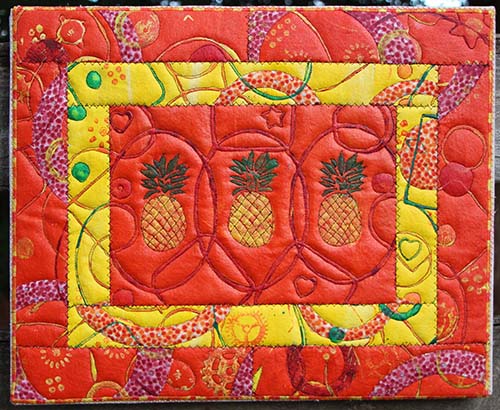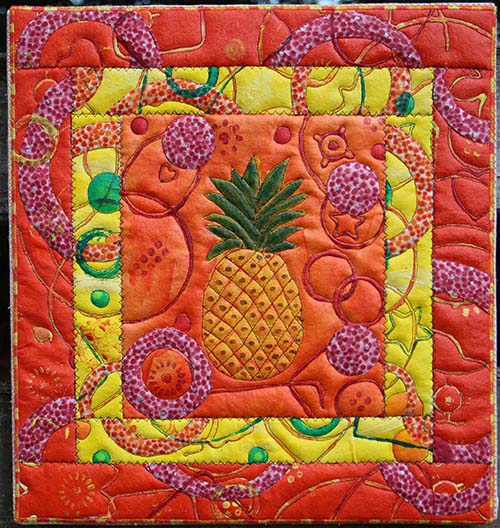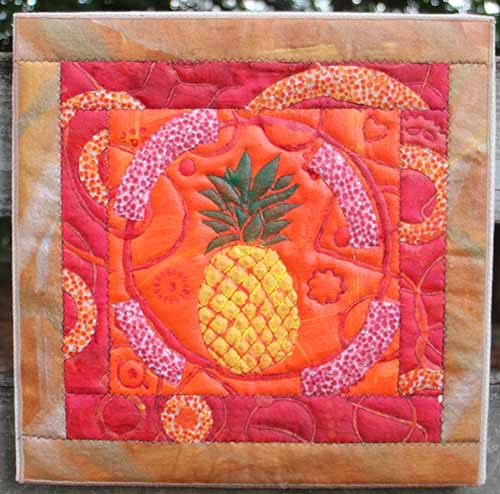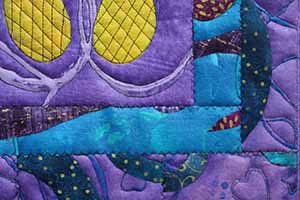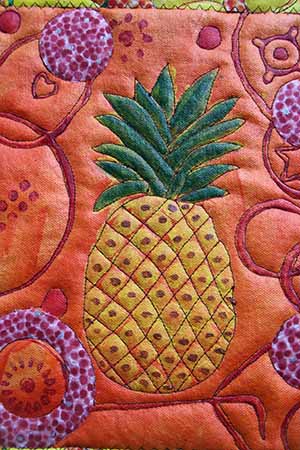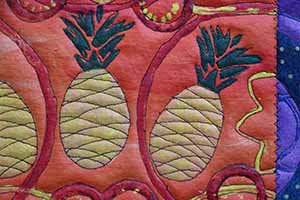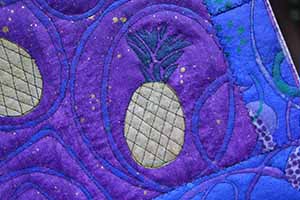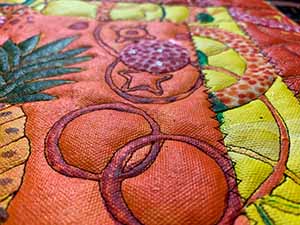 Rate this Geek Speak blog!