Original Artwork Fabric Trivets
One of the most fascinating things that  I've accomplished in the last year was to create fabric versions of my original artwork.
Spoonflower is a print-on-demand service that lets you do just that. 
You can visit the Geek In Stitches Spoonflower Store to purchase fat quarters or multi-yard cuts of my artwork fabric or if you just want single panels, I stock a few in the Geek In Stitches Online Shop.
I've recently begun creating new items with my own fabric, starting with heat reflective trivets.   My trivets have dual layers of cotton batting and Insul-Bright heat reflective material.
I am a long-time Dr Who fan.  I created a very large acrylic painted Tardis from a series of canvases that were stitched together and then quilted.   You can learn more about the artwork in my blog entry.
I took an image that I used to create this fabric.  Here is the first trivet!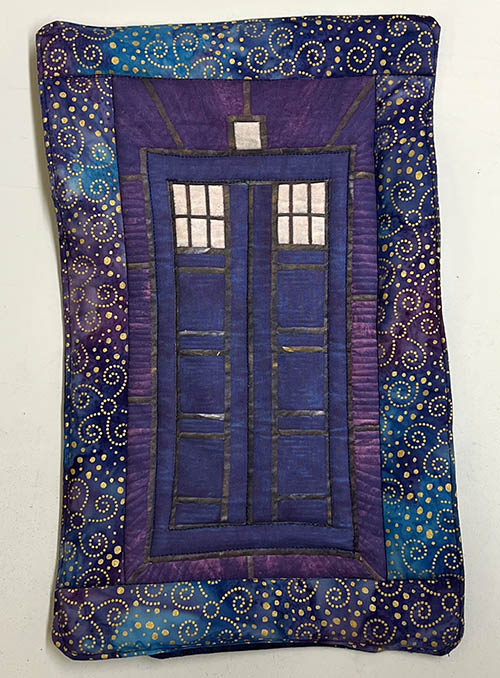 I thoroughly enjoy creating fabric mosaics that mimic mosaic tile. Here's a trivet from a special sea turtle piece I created about 2 years ago.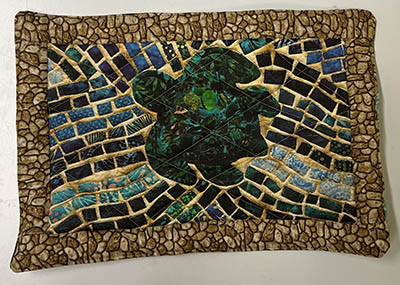 Pineapples are the international symbol for Welcome & Hospitality. We've been visiting Charleston, SC for 20 years an they take this moto seriously!   I created 2 pieces of fabric artwork to represent it and here is the first trivet version.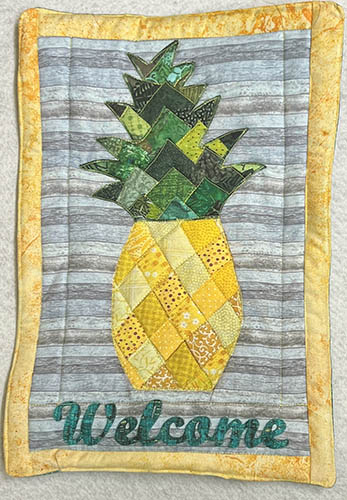 I've taken the notion of Welcome & Hospitality and extended more broadly to be inclusive with the LGBTQIA+ community...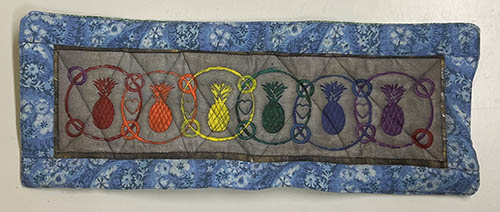 I've created a number of Pride Flags, but my favorite design is the Progressive Pride Flag. This piece was originally created with acrylic painted canvases that were cut, stitched together, quilted and framed.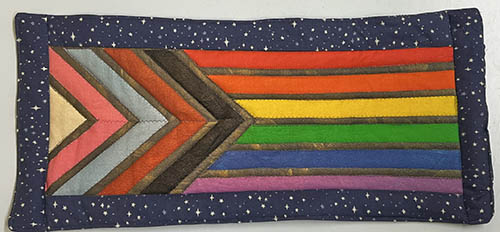 Earlier this year I took the Progressive Pride Flag and transformed it into a heart...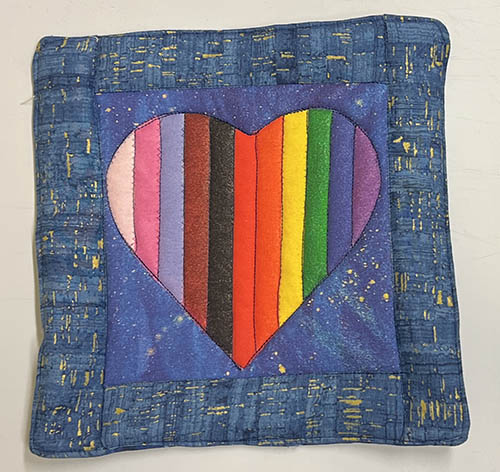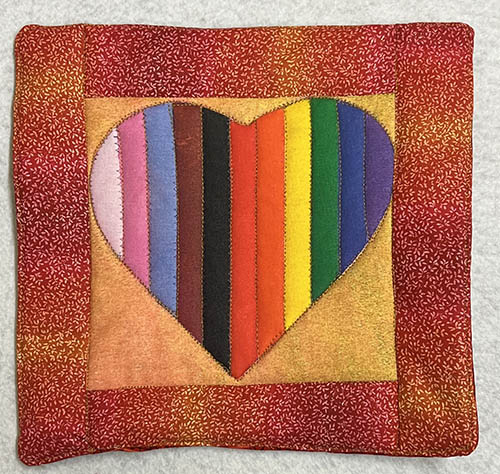 I'm really looking forward to creating more great items with my original artwork from my Spoonflower fabric line!
Rate this Geek Speak blog!