Thank you for taking an interest in my quilted acrylic artwork!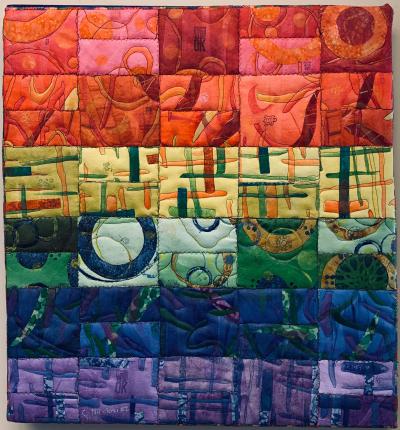 I've created this page to give you a better understanding about the process that I use to create my quilted acrylic painted wall hangings.
It starts with the lightest weight cotton canvas and each canvas starts out around 28" x 30".  These are cut from a very large spool of canvas- about 6 feet tall!